In the previous post, I showed you how to use Visual Studio to compare 2 files. I also use Visual Studio Code from time to time. And, as every great IDE, Visual Studio Code also have a great diff tool. As with Visual Studio, you can use it to compare 2 versions of the same file if you use a source control. But you can also compare 2 files from your file system.
Comparing files using the User Interface
Open the 2 files in Visual Studio Code
Right click on one file and click "Select for compare"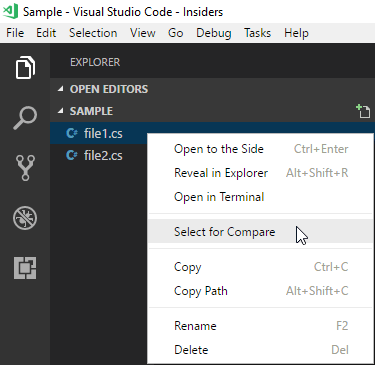 Right click on the other file and click "Compare file file1 with file2"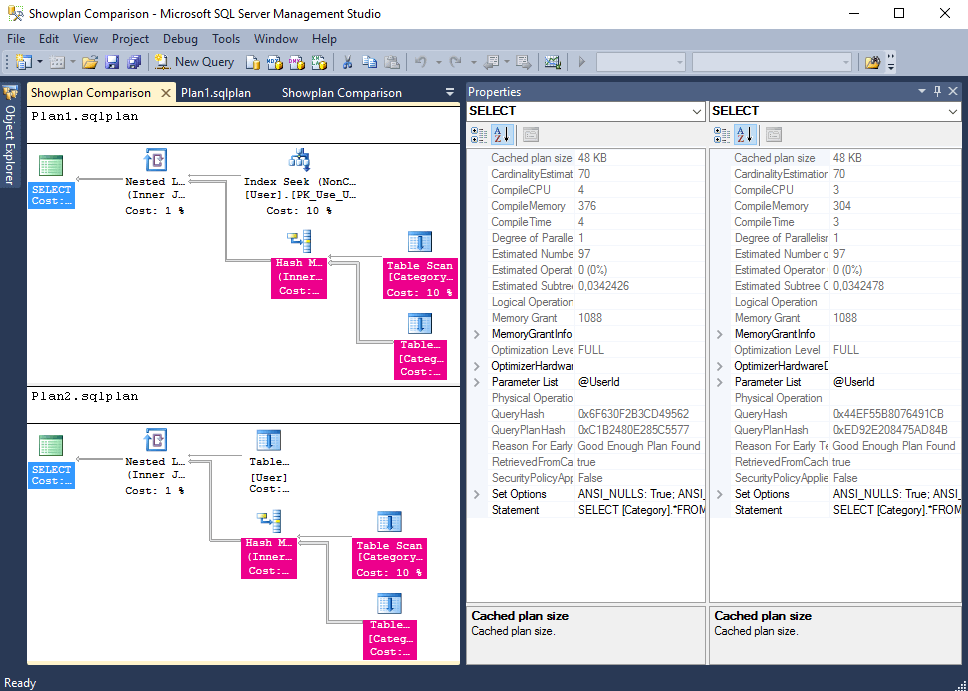 You should see the result:
Comparing files using the command line
"%ProgramFiles%\Microsoft VS Code\bin\code" --diff file1.cs file2.cs

Using Visual Studio Code Insiders
"%ProgramFiles%\Microsoft VS Code Insiders\bin\code-insiders" --diff file1.cs file2.cs